DIGITAL PRODUCTS
FACEBOOK
EVENTS

Full Service Appointment Setting
Our team will sort through all of the leads and chat messages to ensure quality appointments for your dealership. Your sales team will remain efficient by only following up with customers that are ready to buy.

Trackable ROI
With integration to almost any CRM, we can track leads, appointments and sales directly from these events. This is the most transparent way to show real results and measure true ROI.
Lead Generation
Facebook events are generating mass amounts of chat leads and comments from real customers. Since our team is filtering only the best quality leads to your CRM, your database will grow with new marketing opportunities as another added benefit on top of the appointments that are set.

CRM Integration
Connecting to the CRM is the best way to measure all aspects of the campaign. Our team works to set everything up easily with your support team and will customize the entire process to match your dealership's current workflow.

Turnkey Solution
The entire process is made simple with our team handling all of the setup and lead qualification. Appointments and leads will be filtered to your salespeople so all they need to do is focus on selling.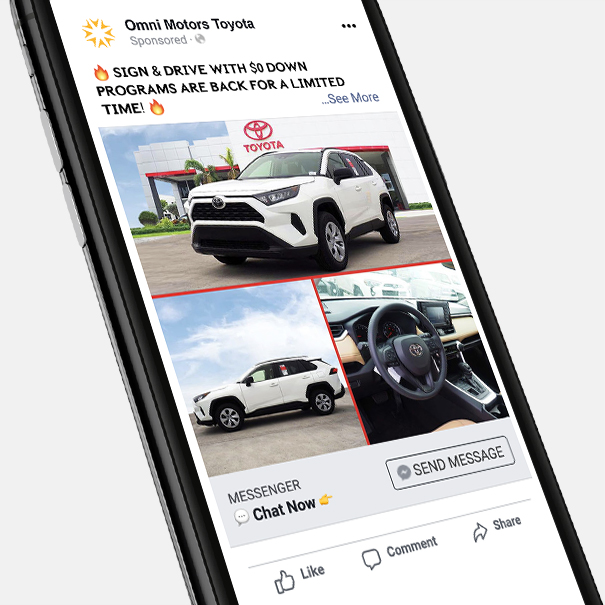 CASE STUDY:
---
Single Toyota Dealer Results from 2 Week Flight