DIGITAL MARKETING
PAID & ORGANIC
SEARCH
STAY IN FRONT OF YOUR CUSTOMERS.
---
Search engines prefer ads and websites that have relevant content to the searcher's intent. By expertly managing conversion landing pages and ad creative, your store's rankings will see significant improvement. Our unique consumer experience-based strategy will have your dealership's website converting like never before, with an immediate impact on leads and sales.

Dynamic Inventory Search
Automatically insert relevant shopping details such as finance and lease offers into your paid search ads. Specific vehicles in the ad gives customers more reasons to engage with the campaign.

Localized SEO
Optimizing your dealership's online directory listings, such as Google My Business (GMB), significantly improves organic ranking. Our local SEO efforts will produce more opportunities for your dealership to show up higher in organic search results.

Results Driven Campaigns
Key performance indicators that lead to actual sales are what drives campaign decisions. Optimizations are made from audiences that provide the highest quality leads, phone calls, and dealership visits.

Reporting & Measurement
Our comprehensive reporting pulls in campaign metrics from every platform. Custom dashboards help visualize the data in an easy and digestable manner for you to be able to clearly see and measure results.

Improve Organic Search
Increase conversions from organic searches by improving your website's landing page strategy. Model and offer pages with custom content and dynamic specials for both sales and service will improve your organic search ranking.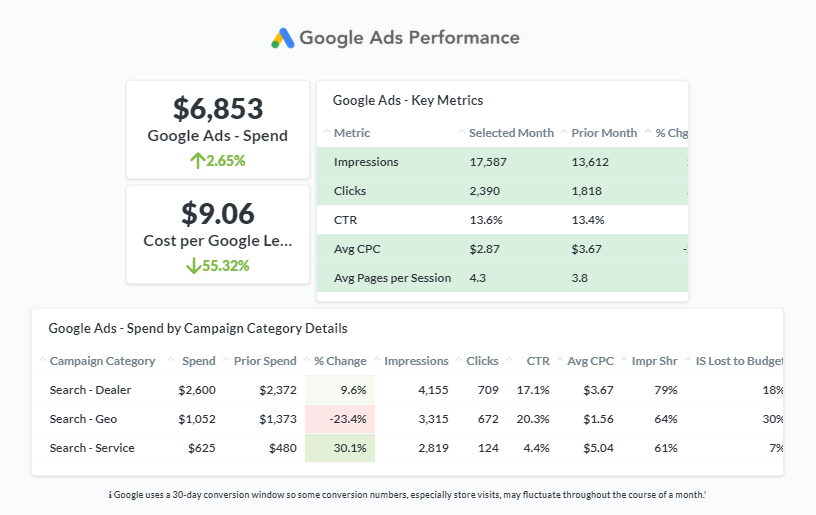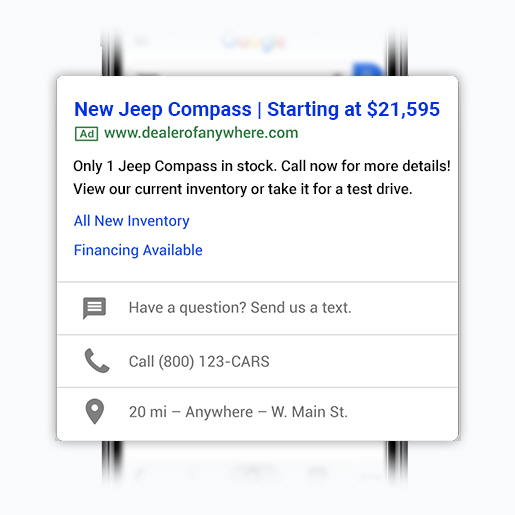 ---
Driving Honda Search Results
This Honda dealer reduced their cost per lead from over +$100 to less than $4, and also saw these improvements:

< $4 vs $100+ Cost Per Lead

58% More Leads

106% More Assisted Conversions

61% More New Users

37% Lower Cost Per Click